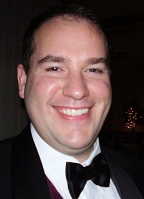 I pledged in the fall of 1988. I was the Eastern Province Councilor in the 1990's, Kappa Alumni Advisor during the same period and handled the Treasurer job for the Alumni for many years. I am currently the President of the Kappa Alumni Corporation. I have always valued being a member of Sigma Phi Delta and believe that our time as Actives makes us better Men and Engineers. It's interesting to see all the varied professions that our Brothers have gravitated to and how successful they are. Although I don't get to talk to or visit many of the Brothers I went to school with, I value their friendship and our time spent in the Fraternity. I own Larry's Lock & Safe Service, Inc. and Lakeland Electronics in Angola, IN. Many of you will remember Lakeland from Pleasant Street and that it was the supply house for electrical engineers building projects since just before WWII. I purchased it from Don Laird who some of you may remember as he was also an Alumni from Tri-State. Today, Lakeland is an integration company specializing in low voltage applications such as fire, burglary, access control and CCTV which fit nicely into our lock company. I work with my significant other and we have a daughter, Julianna age 14 and a son Michael, age 13. I am also actively involved in the North American Shriners, the Masonic Lodge and the local Chamber of Commerce having served on various boards and as an officer. I'm excited and looking forward to our Fraternities future both Nationally and at Trine University.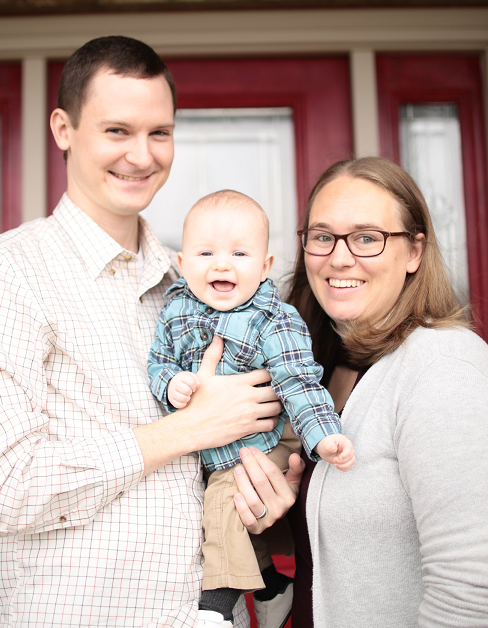 I pledged Sigma Phi Delta in the winter of 2004. I graduated with a BS in Computer Engineering in 2007. My first job after graduation was with a contract company called LHP in Columbus, Indiana. I worked as a contractor to the Cummins heavy duty diesel team where I worked on testing and calibration for electronic control module software. I worked there for just over a year before being laid off due to economic circumstances. Shortly after, I accepted a job at Raytheon in Indianapolis where I've been working ever since. Throughout the years, I've worked on various projects all involving the V-22 Osprey aircraft. I married my wife, Nicole, in April of 2015. We have a house in Fishers, Indiana, where we are close to several other Phi Delt Alumni who live in the area. My wife and I recently had our first child, August Wayne, who was born in May of 2017. I've always wanted to stay involved with Kappa Chapter after graduation. I stayed in touch with the Actives, and tried to make it back to the house as much as possible. I eventually became the Alumni Advisor, which is what led to me trying to get more involved with the Alumni Association. Around that same point in time, several other Alumni were making it a point to get more involved as well. This involvement eventually led to the re-organization of the Alumni Association into Kappa Alumni of Sigma Phi Delta, Inc. I was one of the original Board members acting as Secretary. Currently, I am the Vice President of the Board and the Communications Manager. My goals as a Board member are the same now as they were in the beginning. I've been working toward increasing communication, gathering Alumni support, and maintaining a relationship with the Active Chapter, and that's what I plan on continuously working toward as long as I am involved.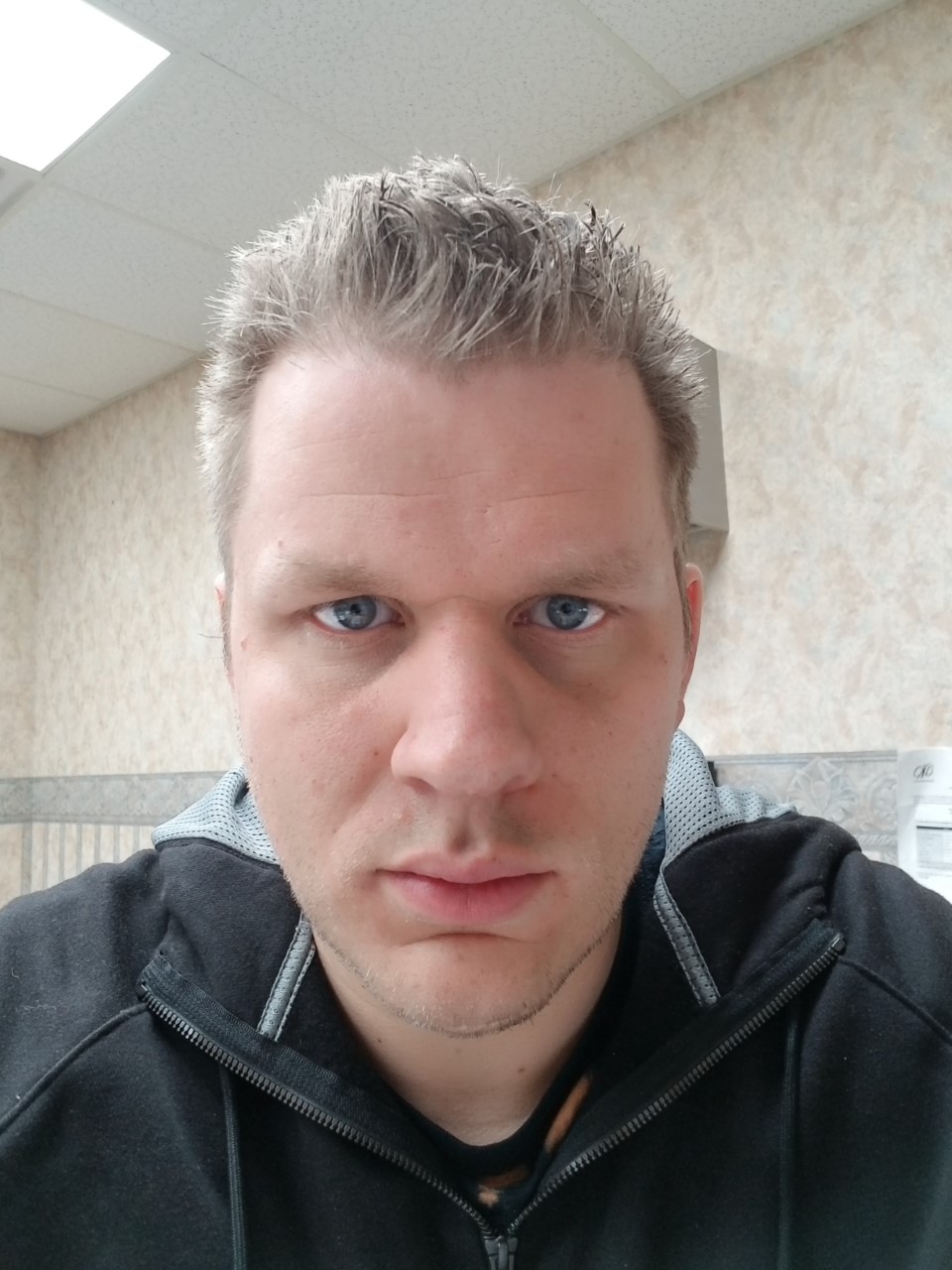 My name is Andrew Slovacek aka "Slov". I started at Tri-State University in Fall 2004. I majored in Mechanical Engineering and Minored in Metallurgy. I started pledging in Fall 2007 as a Junior and finished in Spring 2008 (spent 2007 on co-op as a Gear Engineer for Dana Corp, in Toledo, OH). I graduated in 2009 BSME, Co-op cert, and metal minor. After graduation, I took a job as a Tire Engineer for Titan Tire Inc, in Bryan, OH. I took a promotion, learned Electrical Engineering, and became an Electrotechnical Engineer doing large capital projects and energy upgrades (I also worked with two alumni I went to school with - Jarred McCain EE 2010 and Adam Greiner DET 2010). In July of 2016, I left Titan Tire Inc, and joined my family's company as VP of Engineering (Interdyne Inc). I currently run my family's automotive manufacturing company as my father has started pulling back for retirement. I have an 8-year-old son named Merik (born a few weeks before college graduation). I live by Hillsdale College in Hillsdale, MI. I decided to get involved in Sigma Phi Delta as an alumnus because the time that I spent as an Active was some of the hardest years due to lack of alumni support (we had a few really active alumni Keith, Johnny, Mike), but basically, we were left alone struggling to survive. I wanted to help and give back what was missing when I was active to keep one of the biggest parts that has shaped my personal and professional life. I have been Treasurer since 2010. I look forward too many more decades of great experiences and friends.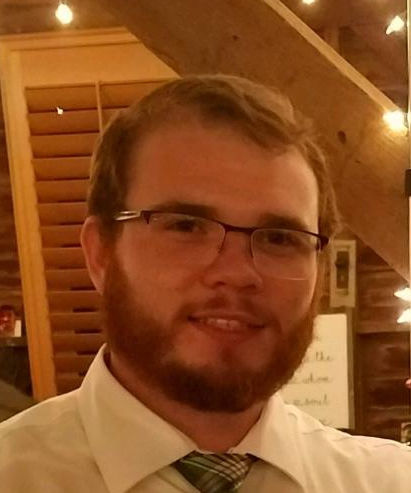 As a Freshman, I pledged in the Spring of 2011 and later graduated in the Spring of 2014 with a Bachelor of Science in Computer Engineering, minoring in Robotics and Software Engineering. My first job out of college was as a Consultant at a small company in Goshen, IN called Solution Source. After a year and a half I moved to Michigan and worked for another consulting company called Nexient in Ann Arbor. I am now a Software Engineer at Dominos at their corporate headquarters in Ann Arbor, MI. I am a back-end developer for Next Generation team developing applications for the next iteration of software to be used by the thousands of Franchises across the globe. Recently I married my college sweetheart from Trine University in the Spring of 2017. We have a one year old Pembroke Welsh Tri-Colored Corgi named Theia, and are currently building our first house together. Joining the Sigma Phi Delta fraternity was one of the best things that I have done in my life. Growing up in the small town of Fremont Ohio, I was very used to a small town feel with a small close knit group of friends and that is exactly what I found at Sigma Phi Delta. I am currently the Alumni Advisor for the undergraduate Kappa Chapter, and the Secretary for the Kappa Alumni of Sigma Phi Delta.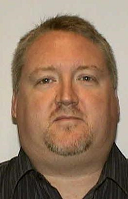 My name is Rodney Jacobs and I attended Tri-State University from 1985 – 1990.  I played baseball on scholarship and joined the TSU cheerleading squad upon arrival.  At that time there were several Sigma Phi Delta men on the squad, all for the same reason I joined (to meet the few, nice looking women in attendance).  Due mostly from these associations, I pledged SPD sometime during the 1986/87 year and carried the nickname "Scooby".  I've found that, in the Sigma Phi Delta circle, that nickname still applies.  By graduation, I held most of the offices in the house including Chief Engineer.  I left Tri-State earning an Associate degree in Manufacturing Technology and a Bachelor of Science degree in Technical Management.  In 1991 I married my college sweetheart, fellow cheerleader (see, it paid off!), and SPD little sister Patty Veasey.  We settled, and continue to live, in Northeastern Indiana which allowed us to maintain contact with the active Fraternity for a few years before drifting away toward life's other "distractions".  Patty and I are still married after almost 22 years.  She teaches 5th grade in the Huntington County Community School Corporation.  We were blessed with three sons: Joseph (19), Daniel (17), and Gabriel (15).  Joe attends Trine University and is a Sigma Phi Delta Active member.  Dan and Gabe attend Huntington North H.S.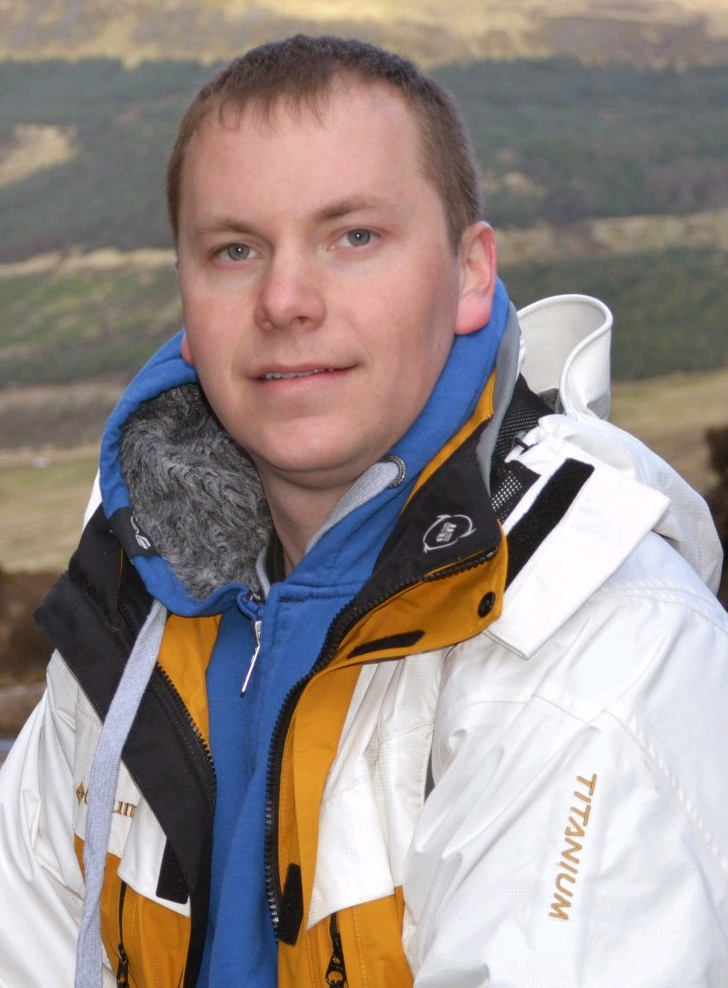 Shaun pledged Sigma Phi Delta as a Freshman at Tri-State University in the fall of 2001. He graduated in 2005 with a degree in Mechanical Engineering. During his time at Tri-State, he gained experience working at both a machine shop and a construction products manufacturer as an engineer. After graduation, he moved into orthopedics as a Manufacturing Engineer for Zimmer Holdings. After working there for a year or so, he accepted a position as a Mirrors and Mounts Engineer for ITT, where he still works today. ITT became Exelis, where Shaun's title was a Senior Mechanical Design Engineer, and then more recently it was acquired by Harris, Inc. Shaun is currently the Group Lead for the Mechanical Design group and has  9 direct reports (functional manager), which will increase to 10 after the first of the year. He is also the Tasking Manager for an additional 8 engineers over the various projects for which he is the lead engineer. His normal duties include functional management, detail design, subject matter expertise for thermal control systems, project management, research and development, and process improvements/system design. Shaun has been married for 12 years, and he has a 2 year old daughter. He decided to become involved with the Kappa Alumni Chapter after the "generous and thorough encouragement" of Brother Rod Jacobs. As a member of the Board of Directors, Shaun hopes to increase the level of involvement and interface with Sigma Phi Delta, and he also hopes to provide opportunities, advice, and/or guidance to his fellow Brothers.